Full Service Printer Specializing in Retail Signage, Restaurants & Recreational Facilities
We're more than print production experts – we're industry leaders. Whether you need menu boards, POP displays, banners, or yards signs, we provide you with high quality product, on time and on budget. Even if the project parameters change, turnaround time gets quicker or budget gets tighter, you can be sure our approach and commitment will not.
We're more than print production experts
– we're industry leaders
Talk with us to find out how we can help.
COMPANY PROFILE
We do it all
For us, no job is too big or too small. We do it all – printing, finishing, fabricating, and fulfillment. End-to-end solutions and point-of-purchase design, purchasing to processing, concept to completion. We aim to add value to each print production job and are always motivated to find the best solution for each project. Contact us and let us show you how.
Gain The Visibility You Deserve
Give your business a professional appearance with our high-quality print products. Catch the eyes of new customers.
On Time And On Target
No matter the project, we pride ourselves on our quick turnaround times and our ability to always exceed customer expectations.
2019
KFC VENDOR OF THE YEAR
2018
THE HARD WAY AWARD WINNER
We don't just take on your project
– we make it our own!
We are always looking to implement innovation and treat each customer's project as our own. Working meticulously we always deliver on our promise to provide the highest quality work.
BENEFITS
3 REASONS PEOPLE CHOOSE US
SERVICE
Our customers know they can count on us to complete their projects in a timely fashion with the utmost quality and care.
QUALITY
We put multiple eyes and experts on each and every stage of your project. Nothing leaves our facility without having gone through multiple checkpoints and numerous approvals.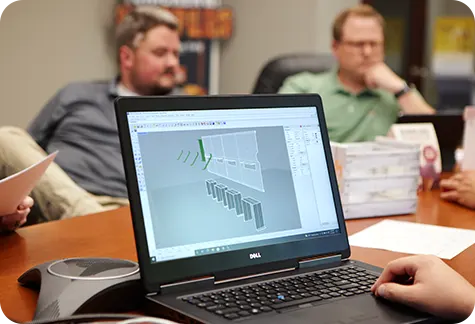 INNOVATION
We sketch, design, and build. We create 3-D renderings and develop prototypes and the final working structure.
Have an idea?
We'll make it come to life
Work hand in hand with our Design and Development team to bring your company projects to life. We love creative problem-solving and are up for any challenge.
TESTIMONIALS
What Our Customers Say
Tim Philpott,
Vice President, Marketing, Graeter's
"Every time another printer lets us down I am reminded how much we rely on your team. Your dedication to our business is unmatched."
George Felix
CMO, Chili's
"Their hands-on approach and expertise in all facets of our business resulted in better point of purchase materials that made a stronger impression with our customers. On top of all of this, they were great stewards of our business by proactively bringing creative solutions that could save our system money that could be re-invested into other parts of our business."
Cynthia Koplos
(Retired) Executive Director,
KFC National Council & Advertising Cooperative, Inc
"I don't believe the team has ever said "no" to a request. They work tirelessly to get the job done – and done perfectly – no matter the timeline. In short, you will not find a better partner for high quality production by people who care about your business."
FAQS
Frequently asked questions
Here are some well-known questions we commonly receive. If you have a question you don't see feel free to reach out to us.